Globe Coffee Lounge
532 1st Avenue North Downtown St. Petersburg, FL
!!!!!!! We start opening for LuNcH in September!!!!!
The Washington Post has an article in their Sunday Travel Section about St. Pete, including Shuffleboard, Ka-Yoga, and Darla's Henna. Plus a little plug for the Globe. We made the big time!
click here for article
Thank You Chris Sherman for naming the Globe in your Top 100 restaurants in the Tampa Bay Area! woo hoo! We will miss your writings and musings. Buena Suerte
Hours: Mon – Thurs: 3pm – 1am; Fri 3pm – 2am, Sat 4pm – 2am
(sleeping all day Sunday)
Starving Artist Suppers! Yuumm!
Panda Portobella Wrap 3.75
with bamboo shoots, hoisin & chili sauce Vegan
Falafel Salad 3.75
served with tomato, pita and Tzaziki or salsa
Veggie Lasagna 4.00
with marinara, spinach, broccoli, carrots, and cheeses
Eggplant Parmesan Wrap 4.00
lightly fried eggplant with tomato sauce & mozzarella
Punjab Saag 4.00
Indian style creamy spinach tomato stew with yams, served over rice
Specials
Chipotle Chicken Wrap Spicy!! 4.75
Chicken breast with black beans & cilantro
***add cheese (or get extra) for 25cents***
Tuesday night is beer beer beer beer beer beer beer night, all beers are $3. Even the Fancy ones…
Tarot Readings…
Natty will start reading tarot cards this Wednesday. She comes in around 7:30 until 10ish.
Wednesday Night (why isn't it Wednesnight?) is Free Coffee Night
Thursday Night is Game Night!
playcheatwinlose you still get a prize!
Want to reach out and touch us?
call 727.898.5282
or
email [email protected]
Fun Shiz!
Check our myspace for more info!
Henna Addiction…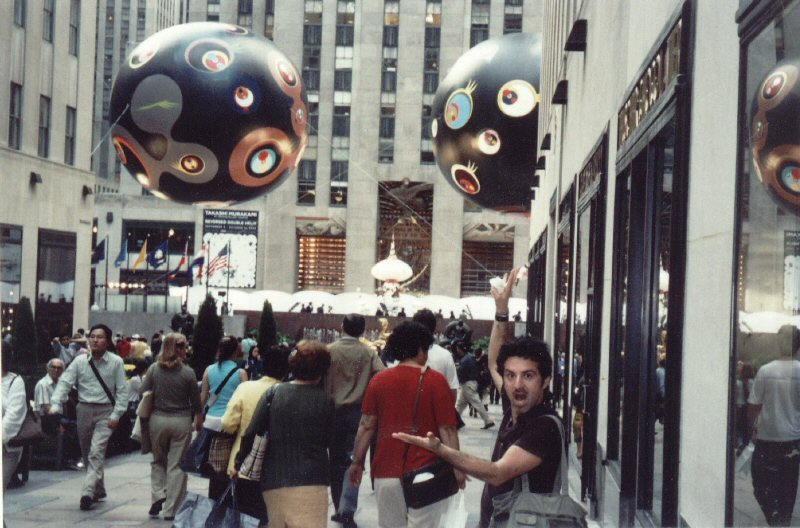 The Amazing Michael Colleli!!
Free Wi-Fi for customers!
The Best Dishwasher the Globe Ever Had!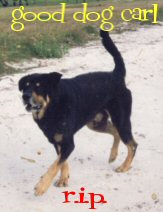 We have whole bean coffee for sale, and we just got in some new fair trade organic Yirgacheffe (Ethiopian). We also have a new espresso that is getting rave reviews–the Mistral Espresso Blend. All of our coffees are roasted locally, and of course we can grind it up for you. Thanks!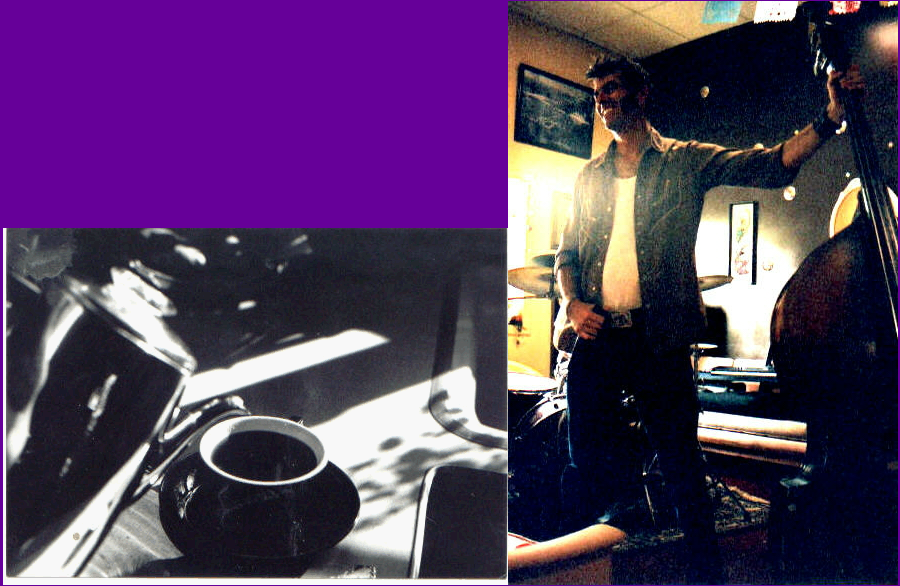 above right, Johnny from Mercy Seat
Keep an eye on this page or our MySpace Page for Live Music info
and
Plaid Night at the Globe (it was satorially scary)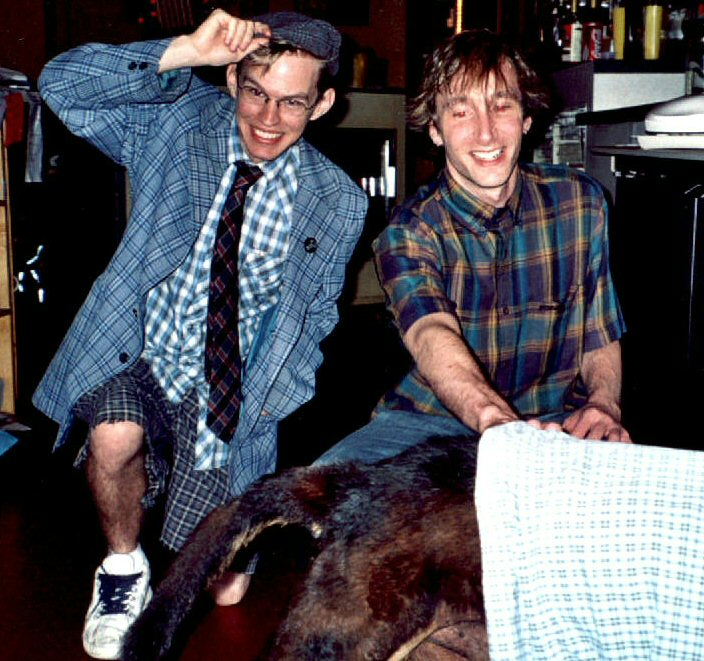 Read all about John McNicholas of the Clan McNicholas at http://www.tbt.com/entertainment/news/article20062.ece
A video of Dean Johanesen & The Human Condition was shot at the Globe during their songwriter showcase!
You can see it at http://tokenwhiteboy.com/512/
Sweet!
If you are interested in playing the Globe, please send an email to me [email protected] We welcome original music (no cover bands!) and dedicated musicians.
April 22 Singer/Songwriters' Showcase
photo1
photo2
photo3
photo4
photo5
Gift Certificates
Gift certificates and Swanky gifts are encouraged, easy, and available!
There is no end to you
Red swallows up our hearts
White wraps our eyes
Gold drapes your tongue.
We fall into circuses
Camped in the temple
Poets juggle fire and
The fools, they tame the tigers.
Your head is in the yawning
Lion, whispering him a
secret and he whispers back.
We are high-wire sliding candles.
There is no end to you
And the mulleins call brings
The Buddha, silk bags full
Of rocks saved from your shoes.
The sea sweeps you away
And a parade saunters in to swim
To follow the light the sun
The too full moon, the flower.
There is no end to you.
Stazja Has Sent Us a Poem
Ida Lupino Deserves An Explanation
When I plugged the sink
that flooded Uncle Louie's bathroom,
water conservation
was further from my mind
than Ida Lupino,
whose strange name
made a young girl's tongue
dance in the saying.
And then there was the leaky faucet
in Uncle Louie's bathroom sink.
If you thought that saving water was my motivation,
you'd be mistaken.
In my state of contemplating Ida Lupino,
I could not bear to lose
a single perfect pearly droplet of beauty
down the drain.
And What about That Plaid???
first step…photo by Stacy Mathis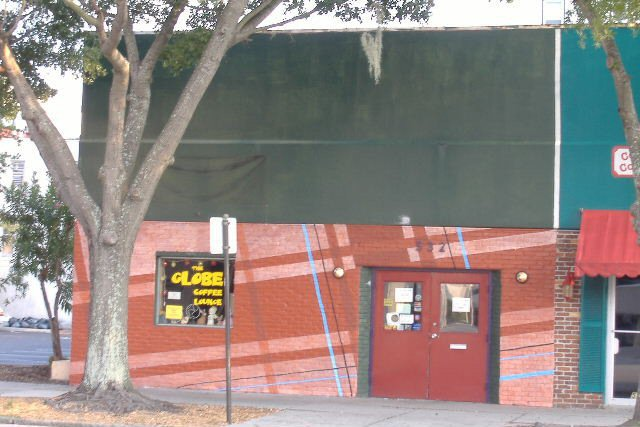 getting there…photo by Stacy Mathis
The Globe on TV (and this means U!)
We are on TV as part of Strange Theater on cable TV. It is the show about Pirate Radio 99x, and the fundraiser we had for them. You can catch it on Knology Public Access Channel 21 and Bright House 96. It's on Saturdays at 10-10:30 PM, Mondays at 7-7:30 PM, and Thursdays at Midnight-12:30 AM (really Wed nite!). All will run until the end of October, according to Sue Edwards, the director.
Also, we were featured on NBC's The Spot but the show was cut short for the Notre Dame/Michigan game. It may air again(and again and again) but I don't know…
The Globe on Myspace and Livejournal!
If you're a denizen of Livejournal, go join The Globe community on there at: www.livejournal.com/community/globe_coffee.
Also, there is a Globe Myspace: www.myspace.com/theglobecoffeelounge.
and please check out BAAMO!'s myspace…it is the music organization we help support:
www.myspace.com/bayareaartsmusicorg.
Thanks to everyone who came out to the Hipsters' Indoor Yard Sale – it was a great success!
Sponsoring local bands in Austin during SXSW with BAAMO
A Public Service Announcement for Downtown's It Crowd
Harken hipsters and hepcats:
Get thee hence to the Globe
A motley gathering therein
Dig the punks and Goths
Armchair intellectuals arguing for their hubris
The grave silent bent over their chess
Witness the old pervs (witness all)
Digging the young stuff
Hip artistical types making the scene
The place to be seen, see?
Squares too, welcome in their sad corners
With pathetic unhip-type conversations of nothing
The DJ spinning something gone.
Gone, but not distracting,
Nay, nor forgotten neither
(How can one forget what one has never been hepped to?)
The beat makes all bearable (as even the studious will attest).
Here the starving scenesters gather
To swig java, socialize and scarf.
?Where have you been, man??
Upon the walls the St. Pete scene has bled inward
Infecting the already swank setting
(Throwback 1950s hip)
With the (necessary) stain of the Modern.
O Globe! How many maladjusts, lonelies,
Rebels, radicals and scholars have incubated
At your tables?
How many hungry, horny-hot hepcats have found solace
Encapsulated in your caffeinated womb?
Where would our scene be without your late night refuge
Of cool?
2005 Jesse Fredrick Wolf
Beer! Wine! Sangria!
We now offer different kinds of beer, wine, and sangria for those who wish to have something a little different. For beer, we have Guiness, Ybor Gold, Corona and whatever catches my eye.We even have Becks Non-Alcoholic beer! Our house wine is B & G Chardonnay and Concho Y Toro Merlot Cabernet blend.Plus Fat Bastard Shiraz, and our sangrias vary from Red Red Wine Sangria to Chai Sangria so come on in and see what we have to offer!